John Lennon, Paul McCartney, Emmeline Pankhurst, Victoria Wood, Alan Turing, Vivienne Westwood, Tony Wilson… Tony Walsh. Not a list I ever expected to find myself on, and not one I took entirely seriously, but here's what happened.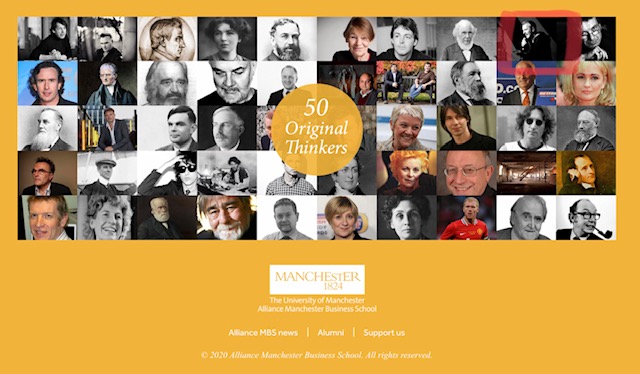 In 2015 I reached the milestone of 50 years of age, as did Manchester Business School – soon to be renamed Alliance Manchester Business School, part of Manchester University. Its brutalist building on the corner of Oxford Rd, above the (real life!) Phoenix club and a less-than-salubrious precinct, was about to undergo a major investment as part of the re-naming and re-launch.
When they approached me to write a poem to mark these occasions and join these threads, they didn't know it was my birthday too. Nor did they know I was a minor alumnus of the place, having been seconded from my former day job with Salford Council to a policy think-tank role that included some study with them from about 2009-2011. It was an exciting and challenging time, taking all that I'd learned in an 18 year local government career, looking at it anew through the lenses provided by the Business School, and coming up with new, collaborative ways of delivering services and working in partnership for the 21st century. And then the Tories got in and I ran away with the poetry circus.

As a 1980's university drop-out myself (long story!) I found myself leading ideas sessions in which I was the only one there who wasn't a PhD, with a Dame and Professor Sir or two thrown in. I led other sessions with staff and students, did my research, put the hours in and the result was a poem called Manchester Means Business. My friend, the designer and illustrator, Barney Ibbotson did a great job with illustrating the piece which was then given an excellent animation job by Mocha Video Production.
Part of the brief was to convey what Manchester and the North-West has to offer to the many overseas students who are attracted to study here, and the artwork brings my words to life very colourfully and vividly. The video was a big hit, they tell me, remains in use and can be seen at:
Images from the video, along with my words, were wrapped around the project building site, turned into branded merchandise and now feature in the fabric of the very attractive new landmark building.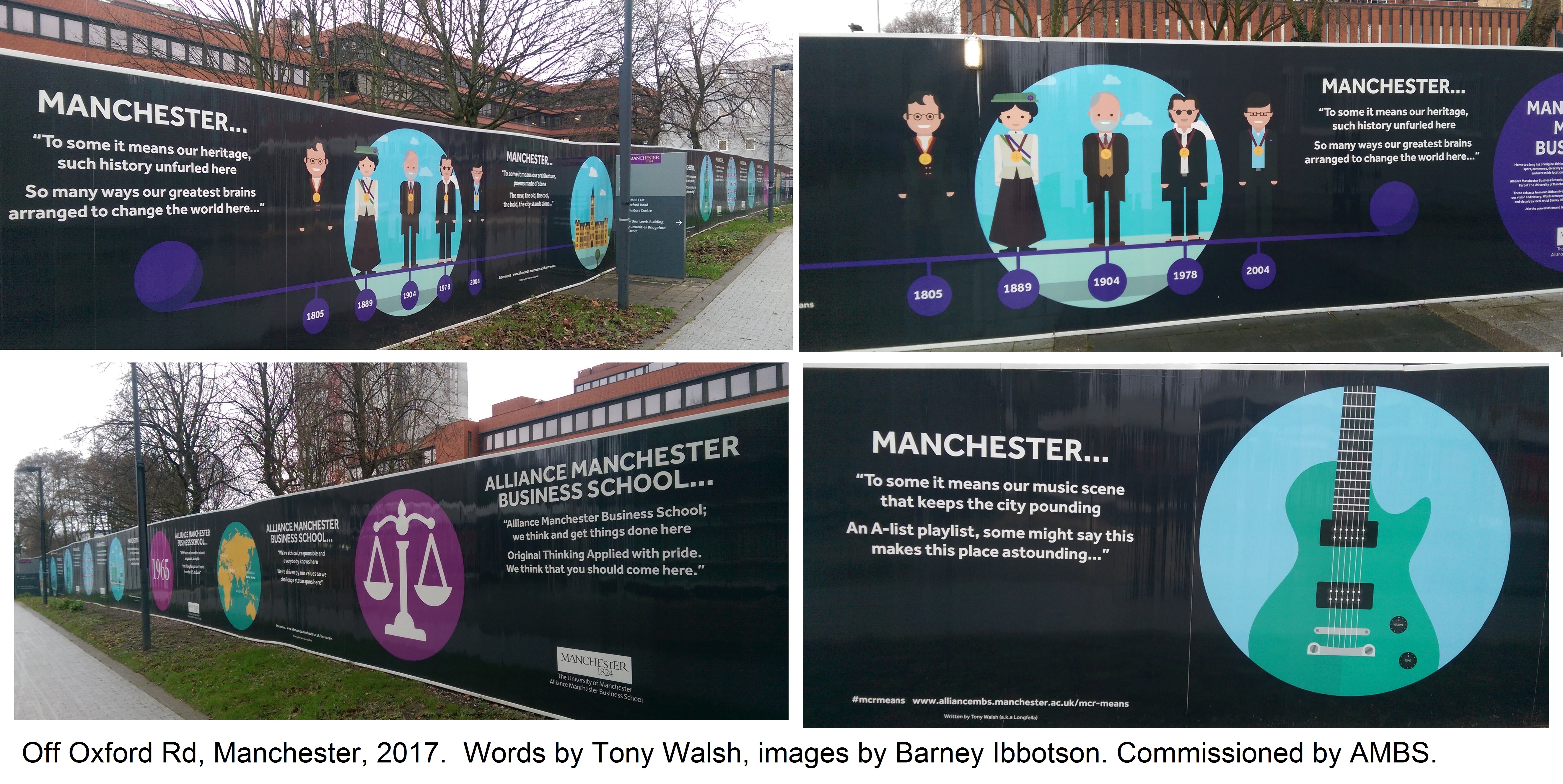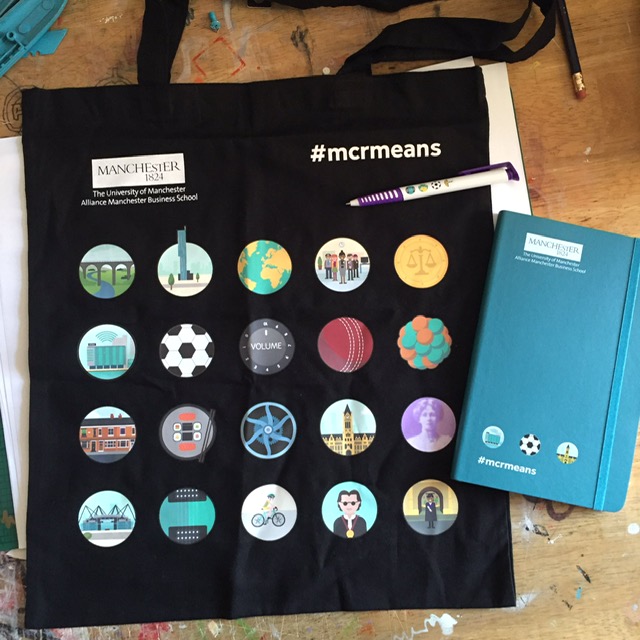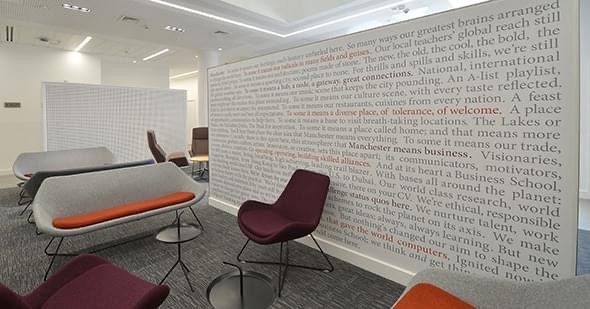 The closing lines of the poem feature the school's strapline of Original Thinking Applied and there was a tie-in publicity campaign to take on-campus and public nominations to identify a long list of 50 Original Thinkers from the north-west, from whom a winner would be selected.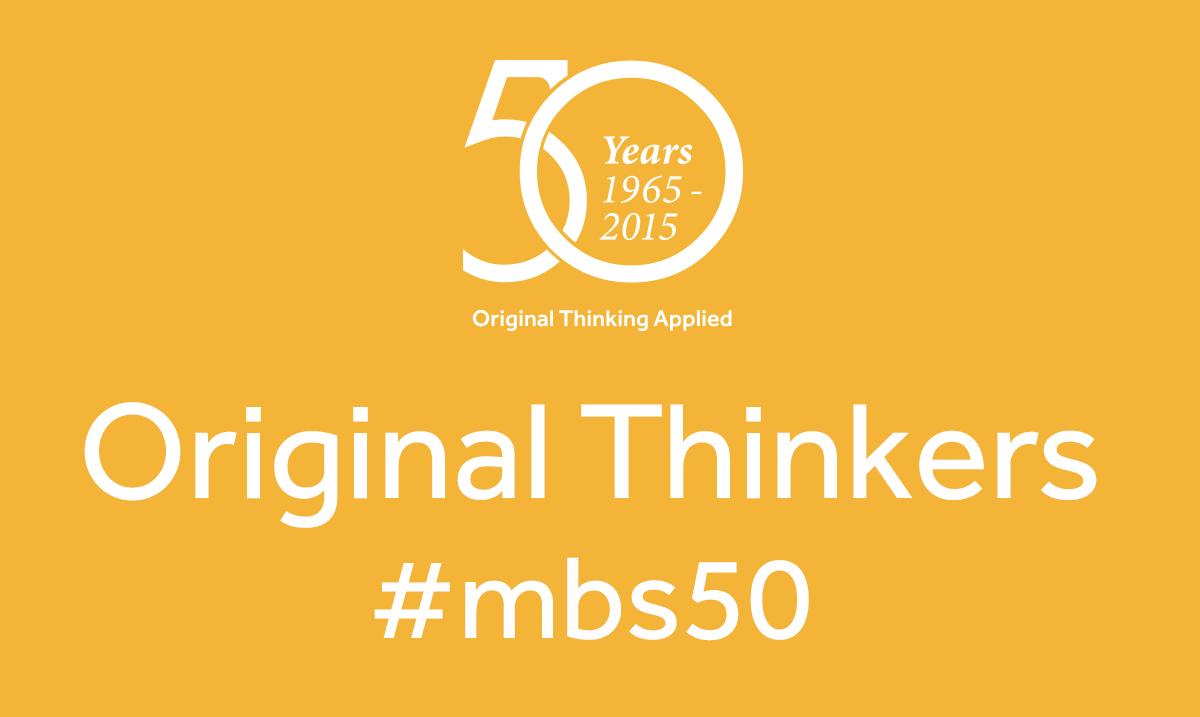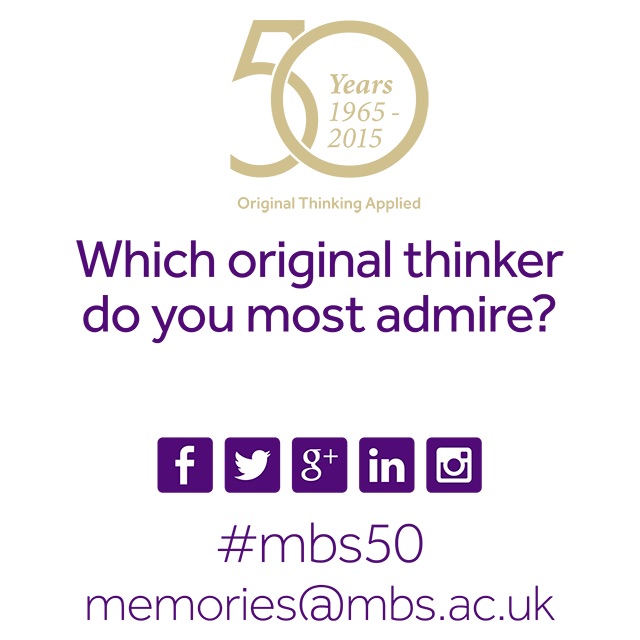 Caroline Aherne, Steve Coogan, Eric Morecambe, Alan Bleasdale, the footballing genius that is Paul Scholes and… well, there it was! My photo, tucked up in the top right-hand corner with Lennon and Wilson and several Victorian luminaries whose names I really should be able to tell you. Joule, I'm sure, Whitworth, Engels…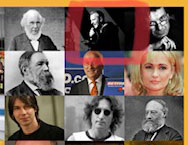 I laughed, of course, nearly as much as when CBBC in 2018 went with "Five Seriously Amazing Poets Who Changed The World." William Shakespeare, Maya Angelou, Geoffrey Chaucer, John McCrae of "In Flanders Fields" fame, and… yep. Me neither, honestly. But you don't turn quotes like that down from the BBC!
Meanwhile the winner of the Business School poll was…? Not Paul Scholes, but Alan Turing, who'd have definitely got my vote. Now there was someone truly amazing who really did change the world. And who, on current form, might even have made it into the latest Man United team. But that's another story…
As is this, a couple of years later.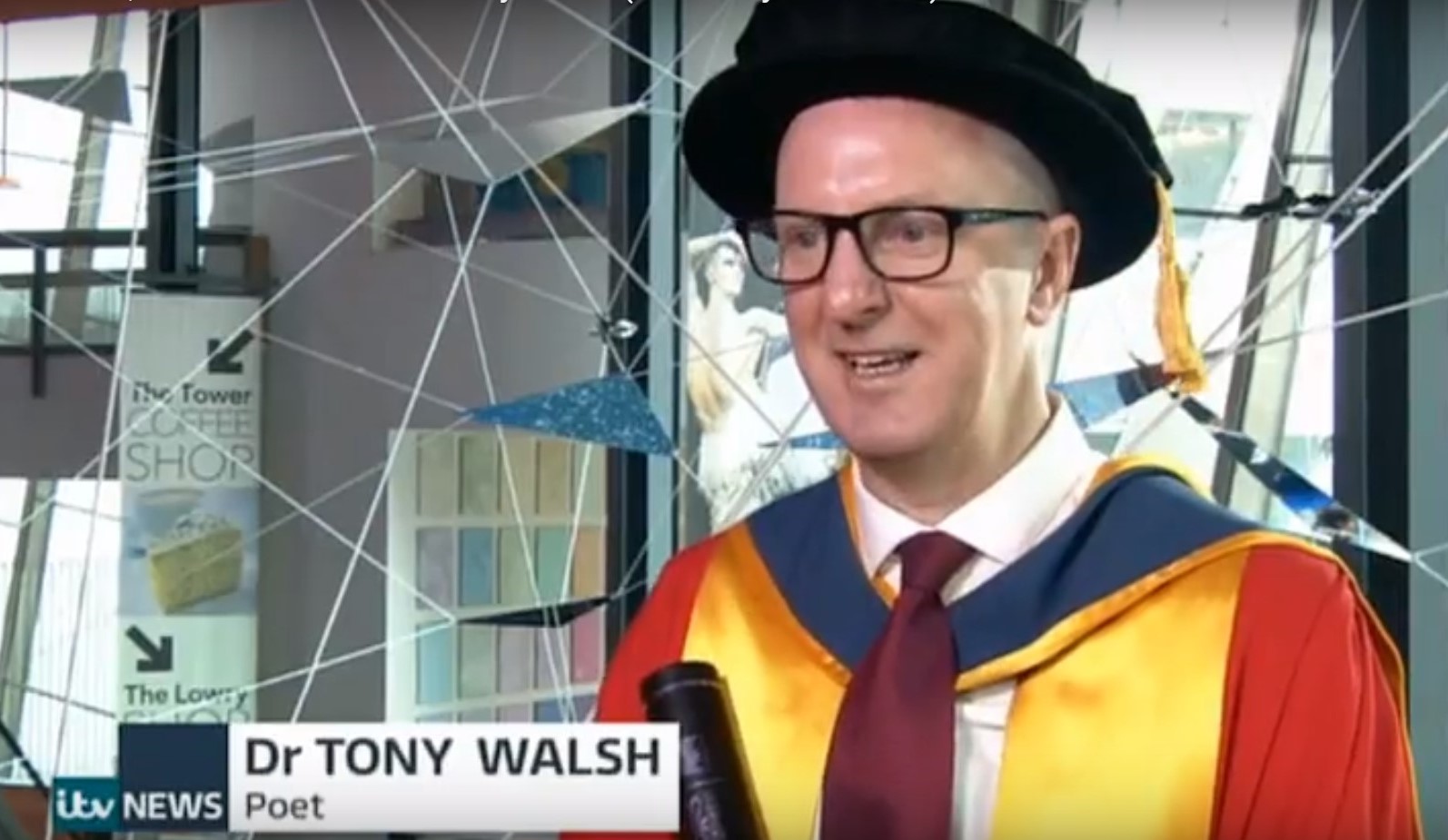 Alliance Manchester Business School
Barney Ibbotson
Mocha Video Production